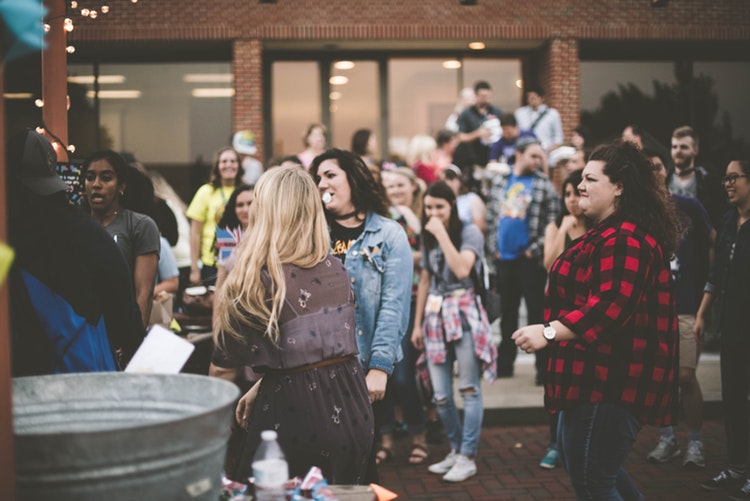 If you would ask me what is a perfect way of fostering a community within a company or a business, so to speak. It is not just informative but a lot fun too. A corporate event when planned in an organised manner can be highly productive for both, the employer and the employee.

It takes months to organise a corporate event, simply because you cannot afford to go wrong with it. Key factor here is to begin with the basics and the rest will follow suit. Start with estimating the budget and the number of guests—once you have it sorted out, it is easier to move on to the next building blocks of a perfect corporate event.

Here's how you can plan a great corporate event and make your company or business stand out!
1. Budget Planning
It is the most important factor to be taken under consideration. Negotiate as much as you can for venue proposals and other aspects. The idea is to not under or overestimate the budget, but know your game and confidently roll the dice. As you plan a fair budget; per the requirement of your event, it will keep you sorted and help in allocating the budget later.

2. What is the Objective
Before you plan any further, it is very important to decide the objective of your corporate event. The focus of your event should always be the people attending it and their expectation out of the event. Apart from deciding on the true objective of your corporate event, finalise the speakers and know where and how to monetize it.

3. Narrow Down the Guest List
The fundamental agenda of this point is to know who and how you want to engage in this corporate event. What is the purpose of your event—whether you are looking for gain, retain or entertain, it boils down to these three points, really. Be very specific of your guest list, more specific the list as per the event requirement, the better. It will not only help you cutting the cost but enable you to serve your precise guests in your list better.

4. Finding the perfect venue
No matter the objective of the event, find a venue that is akin to balancing the scales. No matter how much money you are willing to splurge, always be focused on your guests—everything that your audience and clients, whether on-board or potential will enjoy and appreciate. Always keep the budget in check but never compromise on the necessary aspects, especially food and drinks to be served. Make it an event worth remembering, something that your guests will talk about for a long time.

5. The Elements of Fun
It does not matter if your event is all about acquiring a new venture in your business or a success party—you must keep the event alive with the fun elements. What we're trying to put across is simple; don't just bombard your audience with mundane speeches but get them involved. This will ensure two things — one, they will definitely feel like an important part of the event and two, they will remember the basic agenda and key factors of the event. Not just this, any event should have something for the people involved or the potential partners to bond over with each other, it could be as simple as sharing of experiences, games, music to tone down the 'too-business' tone. Also, include small stalls ranging from executive stationery, books etc. We also recommend a corporate photo booth hire to make it a lasting memory for your guests and something they can take away home.

6. Networking
Meet and greet the old and potential prospects, treat this event as a grand opportunity to make meaningful connections not just for the business but yourself. Introduce your colleagues to your guests and make it a point to keep it all amicable and vibrant, however, amid all of it do not miss out on the fun. You must remember, this is an event and not a business meeting, no matter how formal, your guests and audience also needs to have some fun.